Fiji's Premium Gas
Petroleum & Gas Company (Fiji) Limited
Bluegas was incorporated on 16th January 1987 under the Companies Act, (Cap 247) of Fiji Islands and is 100% subsidiary of Hari Punja & Sons Limited (HPS). Bluegas  promoted as part of the Group's business diversification strategy.  The Company was formed in response to a growing demand for a gas company that could provide customers with a convenient, efficient and clean source of energy whether it be for domestic cooking, commercial uses, industrial purposes and auto-gas applications.
Read More …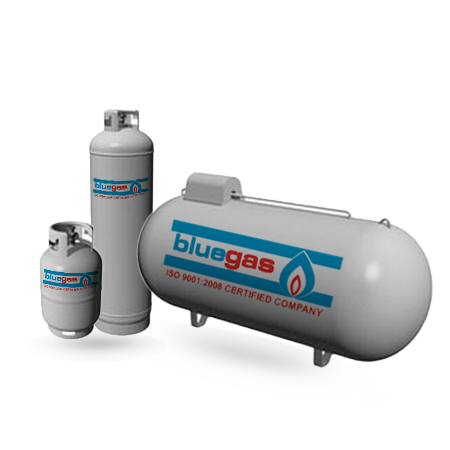 Our Main Product Categories
Our Company Video Profile
We keep on improving
Download Our Account form
Petroleum & Gas Company (Fiji) Limited
Blue Gas! Your BEST CHOICE.
Our installations are carried out by our qualified & trained personnel.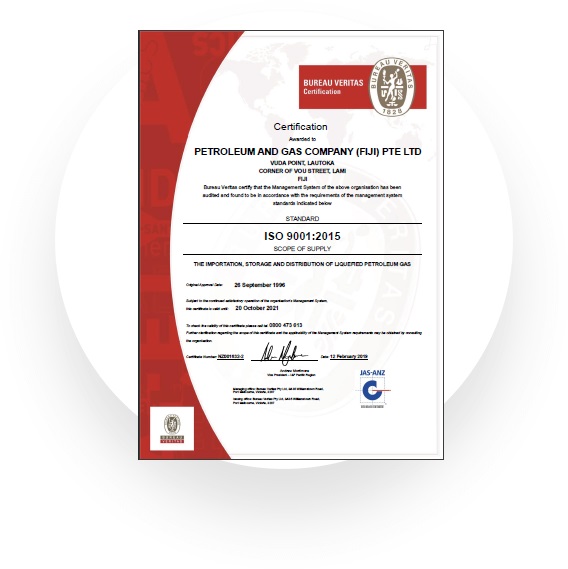 Our Quality Assurance
We keep on improving
Bluegas is an ISO Certified company. In 1996, Bluegas became the first and only gas company in Fiji to receive ISO_9002 Quality Assurance Certification.  Furthermore, through its continuous improvements the company achieved ISO 9001- 2008 Quality Assurance in 2009. The certification status of the company is maintained after each round of external audit carried out by the certifying body – Bureau Veritas Quality International (BVQI).
Head Office
Vuda Point, Lautoka, Fiji Islands
PO Box 5241, Lautoka, Fiji.
Phone: (679) 666 1755
Fax: (679) 666 1884
Mobile : (679) 7050806
(679) 9906805
E-Mail : bluegas@bluegas.com.fj
Lami Branch
Corner of Vou Street, Lami, Suva, Fiji Islands.
PO Box 977, Suva, Fiji Islands.
Phone: (679) 336 1023
Fax: (679) 336 1238
Mobile : (679) 7050806
(679) 9906805 | (679)7050858
Sales
Name:Sachend Singh
Phone: (679) 3361023
Mobile (679) 7050809
(679) 9906805
(679) 7050813
Fax : (679) 6661884
sales.service@bluegas.com.fj